Services & Capabilities
Manufacturing
Complete support for manufacturing solutions in Asia.

Aerostructures Program Integration
assembly company. We develop production processes, assemble, install systems, paint and ship aerostructures to our clients. The final products that we release are truly what the world has come to expect from Japanese producers: Excellence, Manufactured.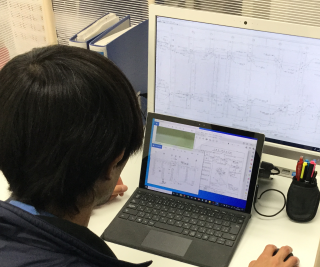 1. Production Engineering
Our capability for developing assembly processes ranges a wide spectrum that is tailored to the unique characteristics of each item. Our processes are driven by Japanese efficiency and the will to always meet our customers' targets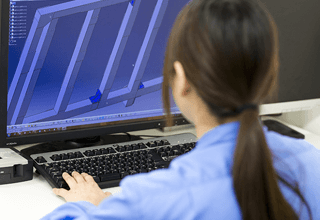 2.Assembly Tooling
The development and engineering of tooling & jigs is handled in-house by our engineering team; this allows us to tailor the production process to create manufacturing efficiency where it previously did not exist. We then coordinate with our group companies to fabricate our custom jigs & tooling.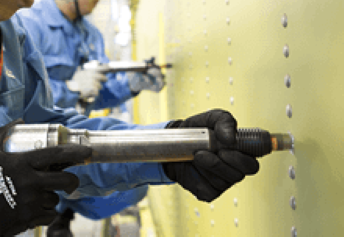 3.Aerostructures Assembly
We specialize in aerostructures from sub to major assemblies of wings and fuselages. With thoroughly developed processes and stellar quality assurance practices our assembly manufacturing capabilities are above and beyond the competition.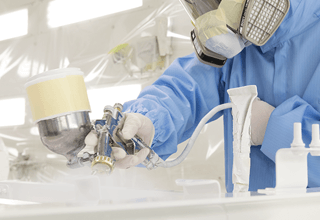 4.Painting
With modern painting facilities in our flagship factory, we can eliminate external costs and quality escapes while creating costs savings for our customers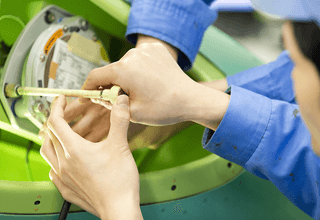 5.Systems Installations
Aero Inc. installs and tests wiring, tubing and many other systems. With quality first in mind, our finished assemblies are second to none.
---

Painting
Our modern, climate controlled facilities include two paint booths, sanding and curing rooms. Paired with our assembly capabilities, Aero Inc. can provide total production solutions.
Painting Process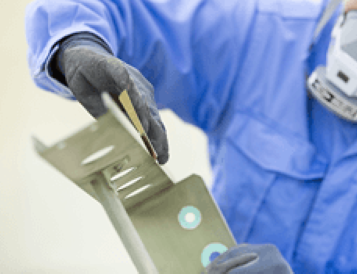 1.Sanding
The sanding booth is equipped with dust removal ventilation system.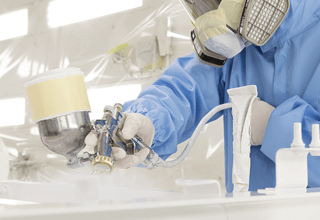 2.Painting
Only the highest quality paint jobs are created with the push-pull system in our climate controlled, ventilated paint booth.
3.Curing
Employing a state of the art curing booth, we reduce curing time and prevent any non conformities.
---
Booth Specifications

| | |
| --- | --- |
| Maker | SAICO(Italy) |
| System | Uniform flow upward pressure pumping |
| Specifications | Sanding booth     6200mm×6700mm |
| | Curing Booth    15200mm×6700mm |
| | Paint Booth 1    6200mm×6700mm |
| | Paint Booth 2    8200mm×6700mm |
Rework
We can repair most minor non conformities with components and assemblies. We will then qualify the repair with the final customer allowing for savings on shipping costs to and from Asia.