Who we are / History
Aero Inc. was established in 1997 by two families; Nishimura and Wada. They have supplied the absolute highest quality Aerostructure assemblies, engineering, partnership solutions, and value to its customers from the onset and continue to do so 20 years on. With proximity to the Asian market and our developed, stable location in Japan, we are striving to be the "go-to" supplier for OEMs and Tier 1s in Asia. That being said, we are not just an assembly shop; we are a multifaceted one stop solutions provider in the heart of Asia. 
Who we are①
Who we are②
Who we are③
Corporate Structure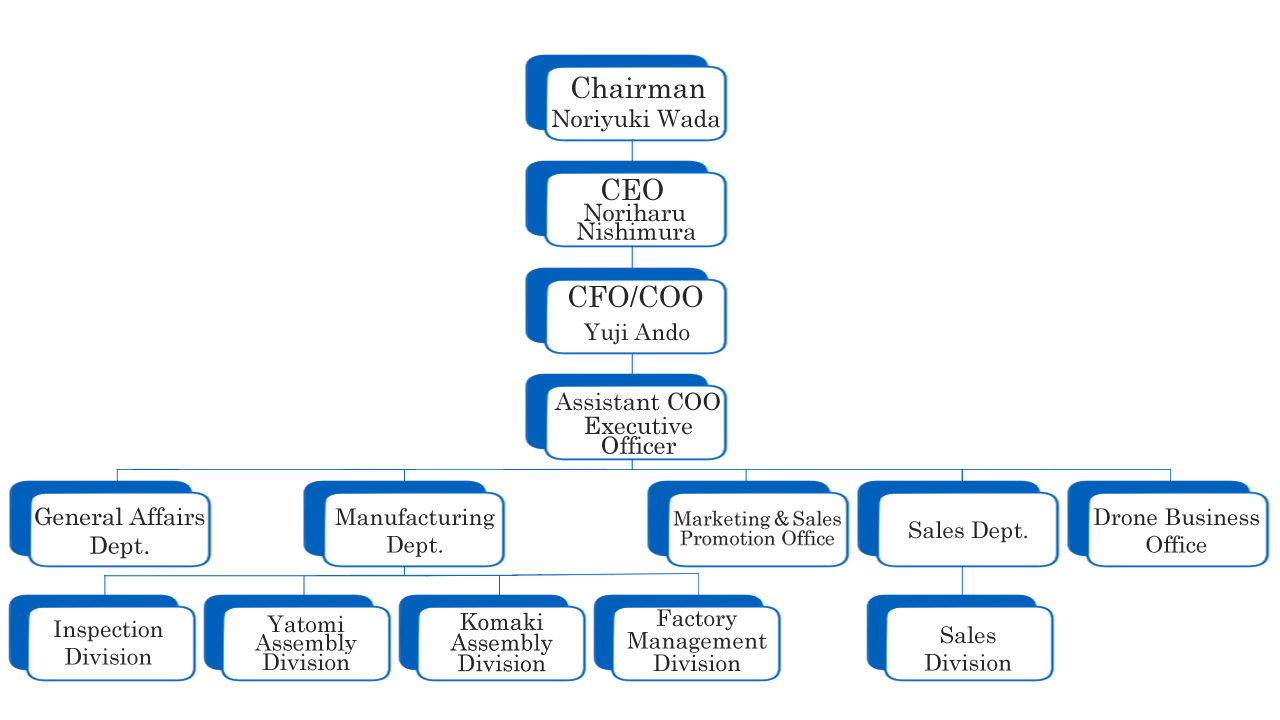 Values
Aero Inc. believes in trusting, long lasting relationships with it's suppliers and customers.
We strive to go above and beyond expectations while holding true to our responsibilities and morals.
Aero Inc.'s company values are upheld by all employees stating:
- Cherish products, nature and life
- Maintain humility
- Be goal oriented
- Be a team player
Values ①
Values ②
Values ③
Certifications & Awards
We supply precise, high quality products and services with safety of the final customer in mind.
Commitment to the global standards of the Aerospace Community is an ever evolving goal at Aero Inc.
JISQ9100
MSJ4000
Mitsubishi Partner in Excellence
Shinmeiwa Partner in Excellence
Certifications & Awards①
Certifications & Awards②
Certifications & Awards③
Aero Group
The Aero Group is an alliance between two families with roots in the Japanese Aerospace industry stretching back over 70 years.
The Aero Group Includes:
- Aero Inc.
- Wada Aircraft Technologies
- Just Joint
- Wada Engineering
Our combined capabilities have allowed us to step up to the international stage and be competitive in quality, cost, performance and reliability.
Click on the link below to access the Aero Group website:
www.aerogroup.jp
Aero Inc.
J-J Inc.
Wada Aircraft Technology Co., Ltd.
Wada Engineering Co., Ltd.